Travelling to Thuringia/Saxony-Anhalt
When you use a regional train to leave the Verkehrsverbund Oberelbe (VVO) area to go to destinations in Thuringia and Saxony-Anhalt, the Deutsche Bahn tariff applies to the entire journey.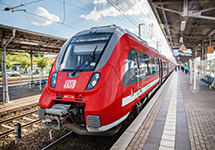 Saxony Ticket
The Saxony Ticket (state ticket) is offered by Deutsche Bahn. Up to five people can travel together all day long on this ticket and go all over Saxony, Saxony-Anhalt and Thuringia.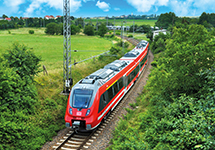 Regio120 and Regio120plus tickets
The Regio120 ticket is offered by Deutsche Bahn. You can use the Regio120 ticket to travel for up to 120 kilometres for just 15 euros. For over 120 kilometres you can use the Regio120plus ticket, which costs just 20 euros.