National Park Railway (U 28)
The National Park line (U 28) has run every 2 hours, 9 times per day, from Děčín, via Bad Schandau, Sebnitz, Dolní Poustevna to Rumburk.
Nine pairs of trains run on weekdays, and eight pairs at the weekend and on bank holidays. Additional trains provide increased capacity between Děčín and Schöna, where there is a connection to the S 1 S-Bahn towards Dresden and Meissen.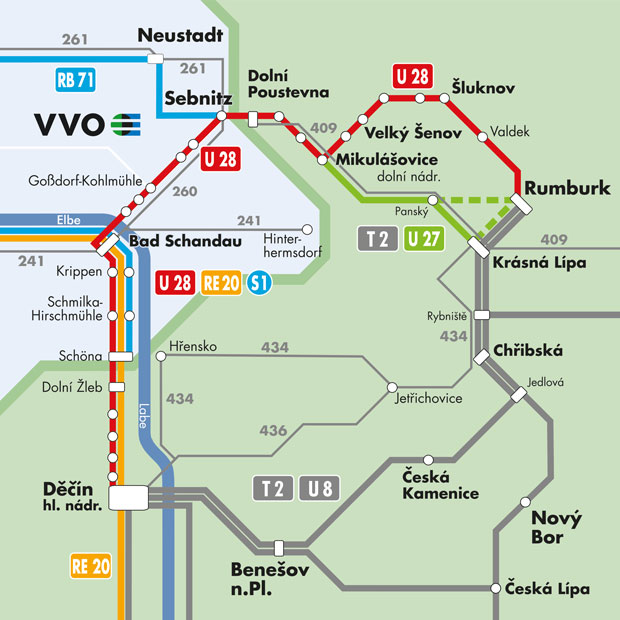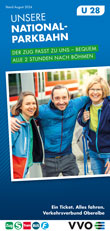 Find out about the Nationalparkbahn (U28) ...
... in our brochure "With the U 28 to Děčín and Rumburk".
It explains all about the Nationalparkbahn, which runs every 2 hours between Děčín – Bad Schandau – Sebnitz – Rumburk. There is an easy-to-use map for guidance, and it shows the prices so you can find the right ticket for you.